Word of Mouth, Stories from Mouth Cancer Survivors
This book is a collection of thoughts and advice from Mouth, Head and Neck Cancer Survivors and Professionals involved in their care, edited by Dr Denise McCarthy and Ms Lia Mills and funded by the Molar Roller Cycle Fundraiser in 2011.
The book is available for free download:
Click here to download the Kindle edition
Click here to download the ePub edition
Click here to download from Amazon ($1.20)
Trying to download on a PC/laptop?
You will need to download 'kindle for PC':
www.amazon.com/gp/kindle/pc/download
Book Launch
The Trinity School of Dental Science and Dublin Dental University Hospital are delighted to welcome Peter Sheridan award-winning playwright, director and author to open the book launch.
Peter Sheridan  is an Irish playwright, screenwriter and director. His awards include the Rooney Prize for Irish Literature. In 1980 he was writer-in-residence in the Abbey Theatre, and his short film, The Breakfast, won several European awards. He wrote and directed the film Borstal Boy, which was released in 2002.
The launch will take place on Thursday 19 September 2013 at 7.30pm in the Common room, 2nd floor, Dublin Dental University Hospital, Lincoln Place, Dublin 2 and is open to the general public, RSVP to alumni@dental.tcd.ie / (01) 612 7334. Copies of the book are available for free to those attending.
Enjoy the book launch, including readings by some of the contributors: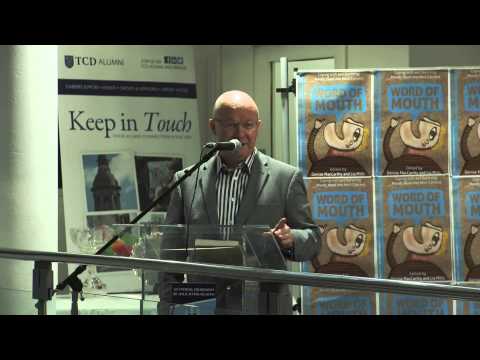 Lia Mills spoke at the Head & Neck Cancer Lecture Series in the Dublin Dental University Hospital in February 2013. In this podcast, Lia gives a compelling account of her personal experience of mouth cancer. We would like to thank Lia for sharing her story with us. The talk is entitled "Why it Matters".