Welcome to Dublin Dental University Hospital Library
DDUH Library has one of the largest collections of dental literature in Ireland. We provide services to DDUH students, DDUH staff and registered external members only. Practicing dental professionals wishing to access the library may apply for External Membership
TCD affiliated staff and students can also access resources at Trinity College Library.
Online resources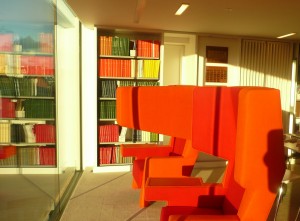 Find all library resources including books, e-books, journal titles, audio visual materials etc. To access your library account, renew or reserve items, please login or contact library@dental.tcd.ie.
Access e-journals and e-books (Athens login required for access from outside of DDUH). Lists also DDUH Library print journal holdings.
Athens Logins
DDUH staff and students can request an Athens Login for access to DDUH resources from library@dental.tcd.ie. If you have already an Athens login and have forgotten your password, please reset your password here 
Find journal articles
PubMed@DDUH (includes links to DDUH subscribed journals)

Find medical and dental journal articles. Access from anywhere.
Searches across all disciplines and sources: articles, theses, books. Google Scholar guide
Clinical search engine to find high-quality research evidence to support practice and care. In addition to research evidence allows searching across other content types including images, videos, patient information leaflets, educational courses and news. Access from anywhere.
Find systematic reviews, clinical trials and more. Access from anywhere within Ireland.
Find reports
Irish publications and reports. Lenus is the Irish health repository for the HSE. It contains reports, research and other Irish health publications produced by the Department of Health, the former Health Boards, the HSE, Irish hospitals and other Irish health organisations.
External library users
DDUH Library & Information Service offers an external membership scheme to practicing dental professionals. Interested individuals should contact the Librarian by phone (01 6127286) or e-mail library@dental.tcd.ie for further information. Enquiries in person by appointment only.
Contact the Library
Library & Information Service, Dublin Dental University & Hospital, Lincoln Place, Dublin 2
Tel: (01) 6127205
Fax: (01) 6127251
E-mail - library@dental.tcd.ie
Librarian
Isabel Fleischmann
Tel: 6127286;
E-mail - isabel.fleischmann@dental.tcd.ie
DDUH Library Opening Hours
Monday 24th June – Friday 23rd August
9am – 5pm (no service between 1pm – 2pm )
Monday 5th – Friday 16th August
LIBRARY CLOSED