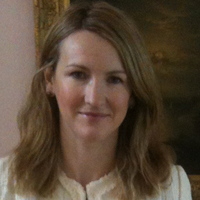 Dr Aislinn Joy works full-time as Lecturer in Medical Education at the School of Medicine, UCC. Current roles include Lead for Inter-Professional Learning (IPL) within the Medical Education Unit (MEU), Co-Director of the MCh in Surgical Science and Year 2 coordinator for the Undergraduate Medicine Programme.
Since 2014, Dr Joy has been actively involved in the approval of standards for, and, regulation of, healthcare professional education programmes on a national scale. Her main research interest in education lies in collaborative simulation-based learning, on which her doctoral dissertation with the School of Education UCC is based.
She is a member of the Executive of the Irish Network of Healthcare Educators (INHED) and has served on the INHED Executive research sub-committee since 2015.