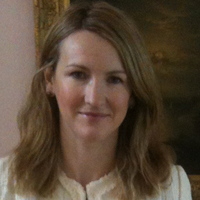 Dr. Aislinn Joy is Lecturer in Medical Education at University College Cork since 2007.  Before this, she worked in adult and paediatric emergency-based hospital practice for over ten years.  She is also a graduate of the School of Medicine at UCC (1995).
As lecturer, she is lead for Interprofessional Learning (IPL) within the Medical Education Unit (MEU) and acts as clinical site coordinator for final year medicine at the Mercy University Hospital (MUH), Cork.  
 
Since 2014, she has been actively involved in the approval of standards for, and regulation of, healthcare professional education programmes on a national scale. Related to this, she is an accreditation panel member for the Pharmaceutical Society of Ireland (PSI) and the Irish Medical Council (IMC).

She is a member of the executive of the Irish Network of Medical Educators (INMED) since 2015, and serves on the INMED Executive research subcommittee.
Dr Joy is a member of the Quality and Safety Committee.