Certificate course in Orofacial Pain
The Postgraduate Certificate course in Orofacial Pain is designed for general dental practitioners or dental specialists to enable them to develop their skills set, through learning and research, in order to work at an advanced level within dental practice.
The proposed new postgraduate certificate course is in one of the most attractive clinical areas for dental practitioners and its format will facilitate those in dental practice. In order to ensure its professional and academic quality the School of Dental Science and the Dublin Dental University Hospital have teamed up with the Herman Ostrow School of Dentistry of the University of Southern California which is already delivering a similar certificate course in Orofacial Pain specifically designed for the practicing dental professional who wants to improve skills and gain a world leading expertise to deliver the best care for patients with complex conditions
The aim of this course is to enable students to develop the skills and knowledge in the area of Orofacial Pain, Headache and Temporomandibular Disorders. The course will expand students' knowledge and skills in the management of these patients. The course uses a range of assessments, which give students the opportunity to produce assessed work which is highly relevant to the clinical environment and which develops independent life-long learning skills.
The course is designed in three modules covering neuropathic Orofacial Pain, Headache Disorders and Temporomandibular Dysfunction.
The course is taught by the School of Dental Science using a blended learning approach through the College Virtual Learning Environment, Blackboard Learn and Blackboard Collaborate in addition to attendance at the Dublin Dental University Hospital for didactic and hands on portions of the modules. The course duration is one-year part time.
Who is eligible to apply?                                     
Applicants for the one-year postgraduate certificate in Orofacial Pain are required:
I. To hold an honours primary degree in Dental Science
II. To have a minimum of one year's professional experience in the field of general dental practice within the past two years
III. In exceptional circumstances, the Admissions Sub-Committee shall make appropriate recommendations to the Dean of Graduate Studies for a candidate who does not fully meet the above criteria but make a reasonable case for admissions otherwise.
How much does the course cost?                         
€12,875 for EU and €25,750 for non-EU students.  Note these are subject to change.
When is the last date for application?                 
13th November 2021
When does the course start?                               
Monday 11th January 2022
Staff Biographies
Dr Dermot Canavan 
B Dent Sc., MGDS, MS, Dip Cons Sed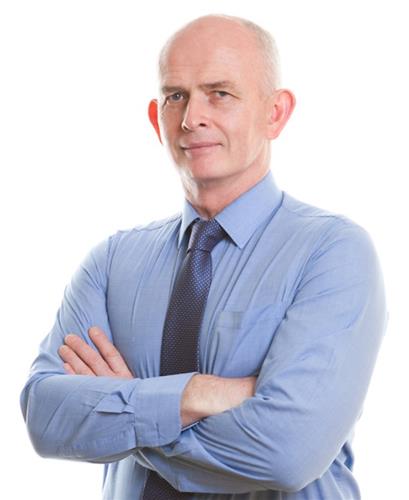 Dr Dermot Canavan is a lecturer in orofacial pain at Dublin Dental University Hospital.  Dr Canavan completed his postgraduate training in 1994 at the University of California Los Angeles.  During his time in Los Angeles Dr Canavan worked with Prof Glenn Clark, a world renowned expert in orofacial pain research.  Dr Canavan has published a significant number of peer reviewed articles on orofacial pain and contributed chapters to several textbooks on headache, endodontics and orofacial pain.
Having worked in Dental Schools in Los Angeles, London and Dublin, Dr Canavan has extensive international experience in teaching in orofacial pain programs.
Dr. Glenn T. Clark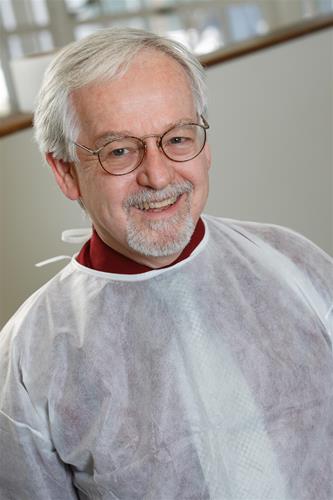 Dr. Glenn Clark is a currently full Professor in the Division of Diagnostic Sciences at the Ostrow School of Dentistry of USC and Assistant Dean of Distance Education. He is Director of the Orofacial Pain and Oral Medicine Center, Director of the Orofacial Pain 2-year conventional residency program and Director of the 3-year Hybrid-Online Master's degree program in Orofacial Pain and Oral Medicine. Dr. Clark's academic career began at UCLA and he held various administrative posts including Director of the Clinical Research Center, Director of the Dental Research Institute and Associate Dean of Research. Dr. Clark began his research work focusing on both temporomandibular disorders and trigeminal motor function and dysfunction including bruxism, dystonia, and chronic myofascial pain disorders of the jaw system. In 1986 Dr. Clark's expanded his research work to include studies on the diagnosis and treatment of Obstructive Sleep Apnea. This work has involved him as Principal Investigator on several National Institute for Dental Research grants. Dr. Clark has written over 225 research articles, review papers, or chapters in textbooks.  He has served as editor or co-editor of five books on Temporomandibular Problems and on Diagnostic and Surgical Arthroscopy. His most recent book is title Orofacial Pain: A guide to medications and management and is published by Wiley-Blackwell Inc. He has been granted membership as a Diplomat of the American Board of Orofacial Pain; he was voted alumnus of the Year of the UCLA School of Dentistry (1990). Dr. Clark was given the Pierre Robin Award for Academic Excellence (2001) by the Academy of Dental Sleep Medicine and in 2004 he was awarded honorary fellowship in the American Academy of Oral Medicine. In 2005 he was given a lifetime achievement award by the American Academy of Orofacial Pain. Finally, he was given the USC Mentoring Award by the University Provost in 2018.
Dr Philip Hardy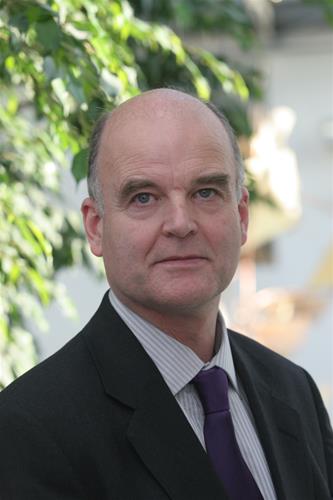 Philip Hardy qualified with a B.A B,Dent,Sc from Trinity College, in 1991 after a short career in engineering. He worked for one year in the Dublin Dental Hospital, as a Junior House Officer, and then a further three years as a part-time registrar/teacher in oral surgery. He then spent thirteen years in general practice in Wexford with a special interest in occlusion and orofacial pain. He returned to fulltime teaching in 2005. Having completed a masters degree in Leadership in Health Professions Education in 2012 he is currently a lecturer in restorative dentistry in the DDUH and up to recently has been the Director of Undergraduate restorative Clinics. One of his specific teaching responsibilities is running the undergraduate courses in occlusion and basic aspects of TMD and orofacial pain.
Dr Michael O'Sullivan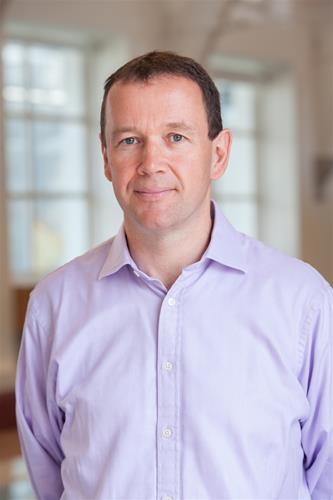 Michael is an Associate Professor/Consultant in Restorative Dentistry at the Dublin Dental School University Hospital, Trinity College Dublin. He is currently Head of the Division of Restorative Dentistry and Periodontology Dentistry. He has taught in the area of Occlusion and Function for over 25 years and is Director of Graduate Prosthodontics Programme.