A big RAMI thanks to Dr Advan Moorthy
By
dhadmin
Wednesday, 13th April 2022
Filed under:
The Odontology Section of The Royal Academy of Medicine in Ireland would like to thank our speaker, Dr Advan Moorthy and attendees of our second event of this academic year on Monday 11th April 2022 on 'Optimising Anterior Fixed Restorations.' This synchronous online event enjoyed a large attendance, where Dr Moorthy showcased the results of an optimised assessment, planning and implementation process for the delivery of clinical excellence when applying prosthodontic work to aesthetically-demanding clinical scenarios. This lecture and Q&A session was recorded for asynchronous access. If attendees are interested in accessing the recording, please feel free to contact the Odontology Section.
With thanks to our speaker, Dr Advan Moorthy, whose biography is below.
Dr David McReynolds
Odontology Section Secretary - Royal Academy of Medicine in Ireland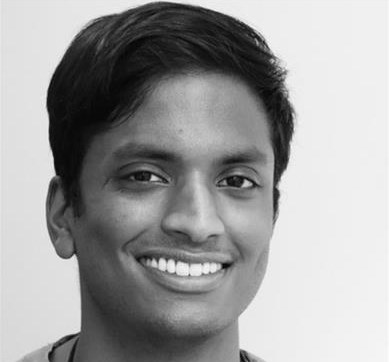 Dr Advan Moorthy
BA BDentSc MFDS RCPS (Glasg) DChDent (Pros)
Practice Limited to Prosthodontics and Implant Dentistry
Dr. Moorthy is a prosthodontist. He graduated with honours as a dental surgeon from Trinity College Dublin in 2013. Upon graduation, Dr. Moorthy worked in the Dublin Dental University Hospital as a junior and senior house officer. Dr. Moorthy completed his membership examinations for the Faculty of Dentistry at the Royal College of Physicians and Surgeons in Glasgow as well as passing the National Dental Examining Board of Canada licensing exams. Dr. Moorthy then spent two years working in a busy rural private practice in Newfoundland, Canada.
In July 2017, Dr. Moorthy returned to his hometown of Dublin and undertook a three-year full time clinical doctorate and specialty training in Prosthodontics at the Dublin Dental University Hospital in Trinity College Dublin. He completed his graduate prosthodontics training in 2020 with first class honours. He provides treatments for all areas of fixed, removable and implant prosthodontics with a particular interest in digital dentistry, digital smile design and conventional/ implant supported dentures. Dr. Moorthy maintains a position in private practice in Clontarf Aesthetic Dentistry, Dublin and South East Dental Solutions, Waterford. He also provides consultant on-call duties to advanced restorative clinics at Dublin Dental University Hospital.