Doctorate Postgraduate Students
By
dhadmin
Monday, 1st October 2018
Filed under:
Farewell to Class of 2018  
May we take this opportunity to wish the Class of 2018 best wishes who left the Dublin Dental University Hospital at the end of last week following their three years of postgraduate studies.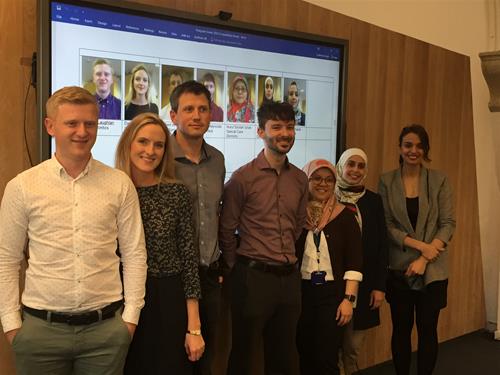 In the picture is (l-r)
Mark McLaughlin (Periodontics), Daphne Halley (Oral Surgery), Rob Weld-Moore (Oral Surgery), David McReynolds (Prosthodontics), Nurul Ishak (Special Care Dentistry), Areej Alqadi (Paediatrics), Lubna Al Ghazal (Periodontics)
And Welcome to the New Doctorate Postgraduate Students
The Dublin Dental University would like to welcome our students who commenced their Postgraduate Doctorate in Dental Surgery programme.  We hope they will enjoy their learning experience with us over the next 3 years.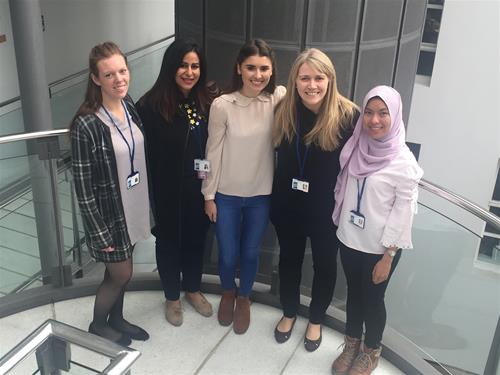 Photo (l-r)
Emily Higgins (Orthodontics), Suha Aljudaibi (Periodontics), Charlotte McCarra (Paediatrics), Caroline Marron (Orthodontics), Aisyah Fisal (Special Care Dentistry).