In Pictures - CPD Day Leading the Way in the Care of Oral Cancer
By
dhadmin
Monday, 10th September 2018
Filed under:
Continuing Professional Development Day
8th September 2018
"Leading the Way in the Care of Oral Cancer"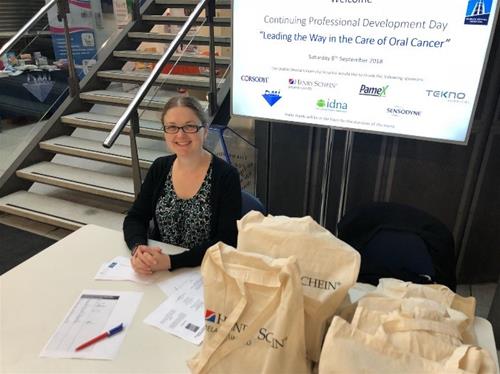 Ms Pascaline Fresneau, Nursing Administrator preparing to welcome our delegates.
Thank you to all our delegates, presenters and sponsors for joining us here on 8th September 2018 in the Dublin Dental University Hospital for our "Leading the Way in the Care of Oral Cancer" Continuing Professional Development Day.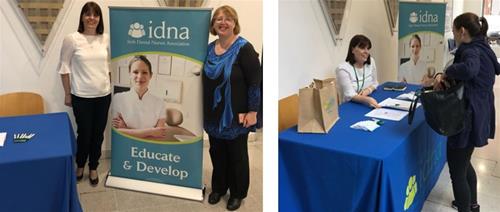 The Irish Dental Nurses Association representatives.

The Dental Medical Ireland representatives.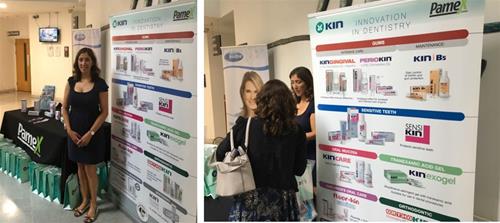 The Pamex representative.

The GlaxoSmithKline representative.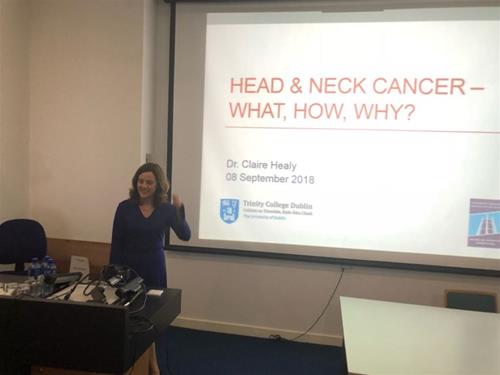 Dr Claire Healy discussed all aspects of care involved with the treatment of cancer patients as well as the importance of prevention and early detection of head and neck cancer.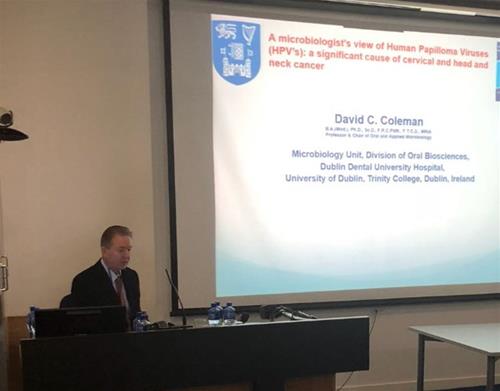 Professor David Coleman's lecture covered the impact of the Human Papilloma Virus on the increase of head and neck cancers, the multiple strains of the virus and the importance of vaccination.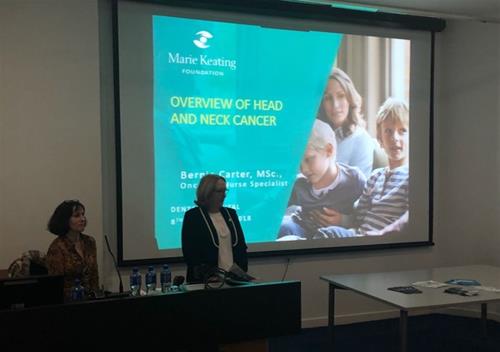 We were also joined by Ms Bernie Carter, Specialist Oncology Nurse from the Marie Keating Foundation. Ms Carter covered the signs, symptoms and risk factors of head and neck cancer for the Irish population.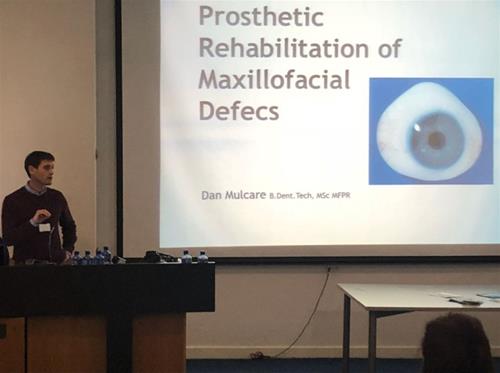 The role of the dental team and the multidisciplinary approach to cancer patient treatment was reinforced by Mr Dan Mulcare's lecture about reconstruction of patients' oral maxillofacial defects.
Our day was concluded with a presentation by one of our staff hygienists Ms Sandra Joyce who spoke about the importance of good oral hygiene and hygiene aids to help patients maintain their oral hygiene pre and post-surgery.