National Dental Nurse Training Programme of Ireland
By
dhadmin
Tuesday, 6th February 2018
Filed under: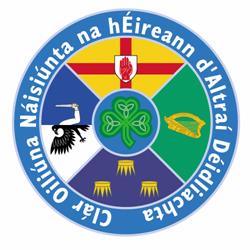 Application process now open for the National Dental Nurse Training Programme of Ireland.
 
This 16 month training programme offers an opportunity to those currently employed as Dental Nurses to achieve a formal award. Successful completion of this programme, commencing September 2018, will lead to a Diploma in Dental Nursing (Trinity College Dublin) and will permit entry onto the Voluntary Dental Council Register for Dental Nurses in Ireland.
 
This programme is modular in design and delivery will be supported by video-conferencing and distance learning methods.  The programme will be offered in Dublin and Galway (Galway regional centre will be available pending the required number of students applying for this centre). We offer distance learning for geographically remote students (outside of Dublin and Galway areas).
 
Application forms and course outline can be obtained from http://bit.ly/1xw5cst
 
For further information, please contact:
Dental Nursing Administrator
Dublin Dental University Hospital, Lincoln Place, Dublin 2 D02 F859.
Phone 01 612 7315; Email:  dentalnursetutor@dental.tcd.ie
 
The online application process must be completed by Friday 16th March 2018.