The European Haemophilia Network - Outreach and Patient Involvement
By
dhadmin
Wednesday, 16th January 2019
Filed under: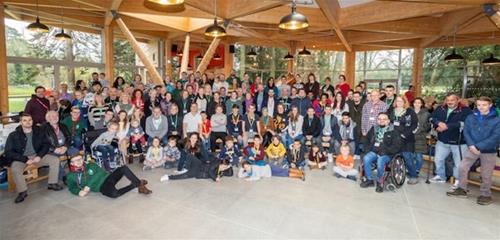 150 people with a rare bleeding disorder coming from 27 countries coming together in the wonderful setting in Barretstown to learn and exchange information and meet peers.
From 6 to 9 December 2018 close to 150 people gathered in Ireland for the European Inhibitor Summit, an event organised by the European Haemophilia Consortium (EHC) for people affected by inhibitors to factor replacement therapy treatment. The European Inhibitor Network (EIN) was formed five years ago to provide a peer support system where people affected by inhibitors can meet, exchange and seek support from each other, as well as empower and train them to become strong and active advocates in their own right when they return home. These are patients that often would not have met anyone else like them in their lifetime just because of the rarity of their condition and until recently people with inhibitors were faced with very limited and costly treatment options, which meant that unlike their non-inhibitors counterparts with haemophilia, their health, isolated at home and denied access to education locally let alone the opportunity to travel. This in turn has had a profound negative impact on their own and their family's mental and general health as well as social and economic life.
New ground-breaking advances in treatment have finally taken place over the last five years allowing individuals to to travel and start to experience better lives. For the third year running, this event was held in Barretstown in Ireland, a not-for-profit camp where everything is designed to accommodate people with reduced mobility and special needs. Besides building a community, the objective of the camp was to provide information about latest medical and scientific updates and advances in care.  There was a mix of lectures on scientific, medical and care topics, but also free time built into the programme for families to spend some quality time together, and do some recreational and social activities that they wouldn't normally get to do.
As volunteers , two DDUH staff were involved in the design and delivery of the camp education activities. The presences of dental disease has a huge burden for this group who are often not able to access safe care which can result in prolonged haemorrhage or even death. Dental Hygienist tutor Sviatlana Anishchuck is currently staying for a Master's Degree and she delivered inspiring and interactive workshops for children and adolescents about behaviours around sugar and diet in order to reduce caries risk. She also was on hand to advise patients and parents about effective oral hygiene practices adapted in the presence of elbow and shoulder joint restrictions and was able to address and allay fears about bleeding from the mouth when toothbrushing which is a major topic of her own research. Sviatlana is originally from Belarus and along with her language was able to converse fluently in English and in Russian which was a huge advantage for many of the Eastern European participants who were evidently receiving appropriate and evidence based dental education for the first time in their lives and especially important for those who had never or rarely visited a dentist.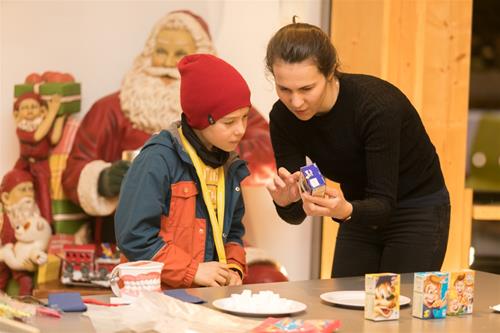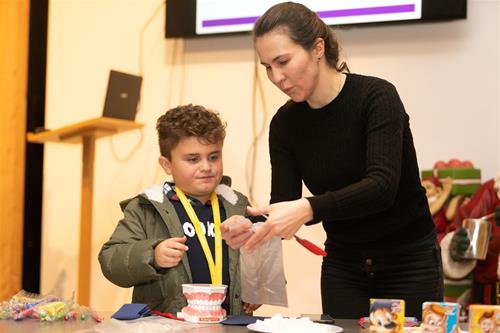 Dr Alison Dougall, Consultant in Medically Compromised Patients delivered training for patients and the teams that treat them about how to plan safe dental care in view of the recent new technologies in haemophilia care which now permits safe surgery for the first time. She introduced families and medical teams to the concept of  biological and minimal intervention dentistry and essential home preventive regimes which will be the cornerstone of care for those people currently without access to these new technologies and products and cannot receive more invasive dental procedures. Dr Dougall is on the Medical Advisory Board of the EHC advising on oral health strategy and dental care for people with bleeding disorders. In 2018 she was awarded the Brian O'Mahony Award for outstanding achievement and service to people with haemophilia in Ireland in the year of the 50th anniversary of the Irish Haemophilia Society.